About Us
Meet the Team

PMI Coachella Valley is a full service real estate asset management company that provides professional property management and real estate brokerage services. We provide both residential and commercial property owners with the highest quality property management services using state-of-the-art technology to keep them informed of how their investments are doing in real time, while providing tenants of these properties real time access to maintenance requests and billing.
PMI Coachella Valley is dedicated to providing our clients with excellent customer service by maximizing owner profitability while preserving their investment in real estate. At PMI Coachella Valley, we make property management, manageable!
Residential management includes single/multi-family homes & condominiums, condominium/apartment buildings & associations, and Home Owner Associations (HOAs). Commercial buildings include office, retail and medical buildings. We are a full service property manager, which means we offer tenant screening and leasing as well as rent collection, maintenance coordination and financial reporting. Discounts for multi-property portfolios.
Our office is locally owned and independently operated. We are part of a larger franchise that has been perfecting and changing the property management industry for over 20 years. The experience PMI Coachella Valley has gained worldwide… truly reflects within our service offerings on a local level.
The key to our success is not only providing prompt, friendly and professional services to our property owners and their tenants, but also understanding that your property is an important investment in your future as well as ours. We not only strive to increase the value of your asset over time, but we also help you set the maximum rent possible so each month you grow in your investment.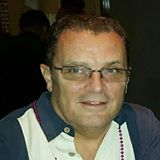 Kevin K Crawford Owner and Broker: DRE# 01992087
Kevin is an Owner/Broker of PMI Coachella Valley (also PMI Beverly Hills and PMI San Bernardino), I received my Bachelor's Degree from the University of Washington in Psychology/Poli Sci and a Master's Degree in Computer Information Systems from Boston University.
Licensed Broker by the California Department of Real Estate and NARPM, CAI, and VRMA member. My background is in the Technology world, where I was the CIO for several public organizations, before retiring to the world of Property Management.
Our team is committed to providing excellent service to all of our clients: Owners, Investors, Tenants, HOAs and Commercial. In addition, we have been awarded "Best Property Management Company" twice.
I enjoy spending time with friends and family, enjoy photography, hiking, biking and meeting new people.